Danielle Melican, Certified Nurse Midwife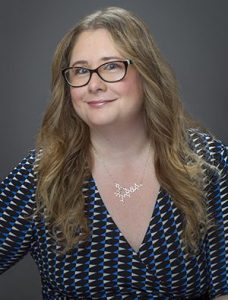 Danielle received her nursing degree at Burlington Community College, and later earned a Bachelor of Science degree in Nursing and a Master of Science in Nursing degree from George Washington University. She went on for advanced training at Shenandoah University, where she earned an post-master degree in nurse midwifery.
Danielle brings a varied experience in nurse midwifery. She has worked in a local practice specializing in home births, and most recently spent time caring for women in underserved communities, both through a community health center and a hospital practice in Union County. Her specific interests are teenagers and LBGTQ causes.
She is also a certified breastfeeding counselor and the recipient of several awards for nursing excellence. We are pleased to have Danielle on our team at Delaware Valley OB/GYN / Princeton midwifery care.
Danielle enjoys traveling and spending time with her three dogs.
Associate of Applied Science in Nursing: Burlington Community College
Bachelor of Science in Nursing: The George Washington University
Master of Science in Nursing: The George Washington University
Post-Master Certificate in Nurse Midwifery: Shenandoah University
Certifications: Certified Nurse Midwife, Inpatient Obstetrical Nursing, Electronic Fetal Monitoring, Certified Breastfeeding Counselor
Honors and Awards: The Mary Henkel Award for Graduate Excellence-Shenandoah University, The Daisy Award for Extraordinary Nurses-Trinitas Regional Medical Center, and The Spirt of Nursing Award-Burlington County College