Danielle Melican, Certified Nurse Midwife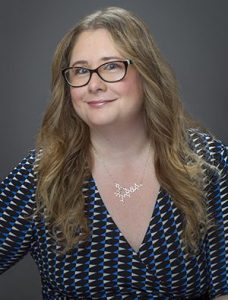 Danielle's passion for birth work was sparked with the birth of her children. After her births left her feeling marginalized and not heard, she embarked on a career that began with obstetrical nursing and culminated in midwifery. She started as a labor and delivery nurse in 2004 and has worked as a Certified Nurse Midwife since 2015.
Danielle enjoys empowering women both in the office during routine well-woman exams, gynecological problem visits, obstetrical and postpartum visits, and in the hospital on the labor and delivery and post-partum units. She has worked in home birth, with underserved communities, and in the hospital setting. Danielle strives to meet all women where they are and partners with them throughout their healthcare journey, encouraging autonomy. and engaging in shared decision making.
Danielle has a special interest in physiological birth, trauma informed care, care of adolescents, contraception management and counseling, care of marginalized women, serving the LGBTQI community, and providing a safe space for all persons in need of health care.
Danielle is the recipient of multiple nursing and academic achievement awards. She maintains certifications in inpatient obstetrical nursing, and electronic fetal monitoring, and is a Certified Breastfeeding Counselor. She received her Maters of Science in Nursing degree from The George Washington University, and her Post Master Certificate in Nurse Midwifery from Shenandoah University.
Danielle is a mother of five, and recently became a grandmother. She enjoys travel and spending time with her family and three dogs when she is not busy serving women.