Yelena Saks Laber, Certified Nurse Midwife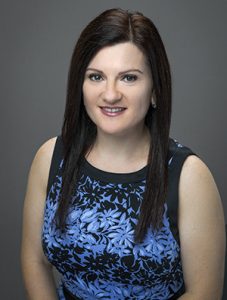 After completing her nursing degree at Binghamton University (SUNY), Yelena worked as a nurse on a surgical unit. She ultimately returned to school and obtained her master's degree in midwifery from New York University. Following graduation, she joined the National Health Service Corps serving as a nurse midwife in a underserved community where she developed fluency in Spanish. She then spent 6 years practicing at Robert Wood Johnson University Hospital at Hamilton, before she joined us at Delaware Valley.
Yelena takes a special interest in TOLAC (trial of labor after cesarean), and helping mothers achieve their goal of VBAC. She also has a passion for the adolescent population, teaching self-awareness and reducing the rate of unintended pregnancy, and educating young women on sexually transmitted infections, and options for contraception.
Yelena has 2 children, both born with the help and support of midwives. She enjoys hiking, skiing, and traveling with her family.
Undergraduate education: Binghamton University (SUNY)
Graduate School: New York University- midwifery
Certification: Certified Nurse Midwife
Languages: Russian, Spanish