Menopause
Menopause occurs when the menstrual periods of a woman come to an end. This happens as a result of the ovaries no longer producing the progesterone and estrogen hormones. After a woman has completely gone through menopause, she will no longer be able to get pregnant. The years leading up to the last period of a woman are often referred to as menopause. However, the correct name for this is actually perimenopause, or menopausal transition.
Menopause is different for every woman. No symptoms are experienced by some women, but others go through a few types of changes. If you begin to experience the signs of menopause, schedule a visit with one of our doctors or nurse midwives. Our experts can help you deal with these annoying symptoms and potentially detect and treat problems at an earlier stage.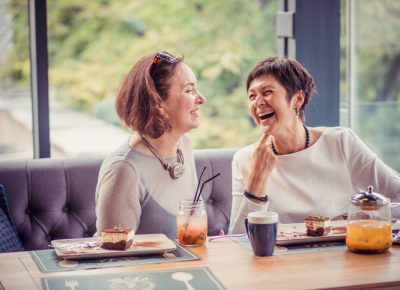 Symptoms might include:
Menstrual Irregularity – The length of time and flow of your periods may vary as you get closer to menopause. If your periods are more than 60 days apart, you are in the late stages of perimenopause.
Hot Flashes
Difficulty Sleeping
Vaginal Problems and Painful Intercourse
Weight Gain
Urinary Problems
Concerns about Bone Loss
Higher Risk for Gynecologic Cancers
Higher Risk for Heart and Cardiovascular Disease
Mood Swings
Here are a few tips to ease the symptoms of menopause and perimenopause:
Exercise. Exercising for at least 20 minutes, three days a week eases hot flashes by decreasing hormones.
Make Lifestyle Changes. Decreasing alcohol and caffeine intake can help with depression and mood swings.
Improve Diet. Adding more fruits and vegetables into your diet while following a low calorie, low fat diet can lessen the symptoms of menopause.