Midwifery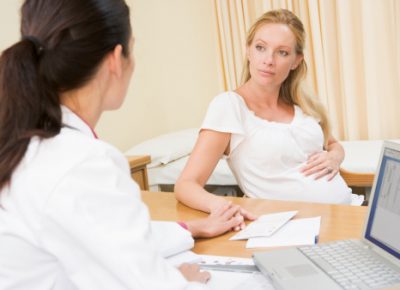 Our certified nurse midwife (CNM) program was developed to add a dimension of choices for our patients. Our Midwifery Services focus on providing wellness through education, support and reproductive counseling. We extend that holistic approach to maternity care services offering every woman the safest most satisfying prenatal and birth experience possible.
OB Services
Pregnancy and birth are profound and unique experiences. We recognize this by helping you develop a care and birthing plan that is not only individualized but also provides you with empowerment. We will listen to you and do our best to provide you with an experience that reflects your desires.
Our nurse midwives will work in close partnership with you helping you to make informed decisions about your care as well as the delivery. It is your birth and you have the ability within the parameters of safety to create the experience you envision. We work closely with our medical partners and have the support of the OB/GYNs in our practice if we need it.
Gynecologic Services
Our pelvic and physical exams are personally tailored to promote empowerment and understanding of one's own body. With an emphasis on preserving your dignity, we hold a supportive space for survivors of sexual abuse ​and use inclusive anatomical language for all gender identities, performed in the privacy and comfort of our office.
Here are 5 Reasons to Consider Midwifery Services
Midwives Have a More Holistic Approach to Healthcare.
In general, nurse-midwives tend to have more time to answer all your questions. They can help you learn about the physical and emotional changes you experience as you prepare for your expanding family or with your general care. For those who are expecting, births overseen by CNMs usually have less intervention – such as continuous electronic fetal monitoring, epidurals, and episiotomies – often with better outcomes for women and their babies. Studies have clearly shown that women using CNMs have much lower rates of cesareans.
Midwives Can Help with Family Planning.
A CNM can be a great resource before you have children by assisting with family planning. CNMs also provide contraceptive counseling and services, including prescriptions for oral contraceptive pills, IUD insertions and removals, insertion and removal of hormone-releasing birth control implants.
Certified-Midwives Are Qualified to Care for Women Long-term.
This is just like an annual exam with a gynecologist. The midwife does a complete physical exam including a vaginal exam, takes a PAP smear, breast exam and will discuss relevant health topics with you such as family care and nutrition. Many women opt for a midwife because they feel their midwife is someone who is willing to invest personal time and attention in their needs. Certified midwives can also assist women as they enter menopause and face hormonal issues.
Certified Nurse-Midwives Are RNs, Have A Master's and/or Doctoral Degree in Nursing, and National Certification and Licensure in the State in Which They Work.
This preparation qualifies them to perform examinations, order lab tests, prescribe medications, etc. So, pregnant or not, they are a great resource for overall family care. If a pregnancy occurs, you can rest assured they are trained to assist you in having the most healthy and happy pregnancy and birth that is possible. And, CNMs have relationships with physicians in case there is a high-risk situation.
They Offer Access to Additional Holistic Resources.
Another great reason to seek midwifery services is the opportunity to tap into their network. They are often entrenched in their communities, and can offer great recommendations on other natural, holistic providers. They regularly work with massage therapists, acupuncturists, doulas and yoga therapists. Don't hesitate to ask for referrals whether you are expecting or not.