GYN Surgery
Gynecologic minimally invasive surgery is the use of less invasive techniques to surgically treat gynecologic conditions. Minimally invasive techniques require no or only a few small incisions, rather than one large incision. Some of the procedures can be done on an outpatient basis, others may require a short hospital stay of one to two nights.
Delval OBGYN and Princeton Midwifery gynecologic surgeons are the Princeton area's leaders in minimally invasive options to treat gynecologic conditions. Our physicians have specialized training and extensive expertise in techniques and technology such as the DaVinci robotic system for minimally invasive gynecologic procedures. Our surgeons are trained and able to treat complex gynecologic conditions, such as large fibroids and advanced endometriosis.
Gynecologic Minimally Invasive Surgery is a safer and more effective alternative to traditional open surgery. By avoiding a large stomach incision, you benefit from: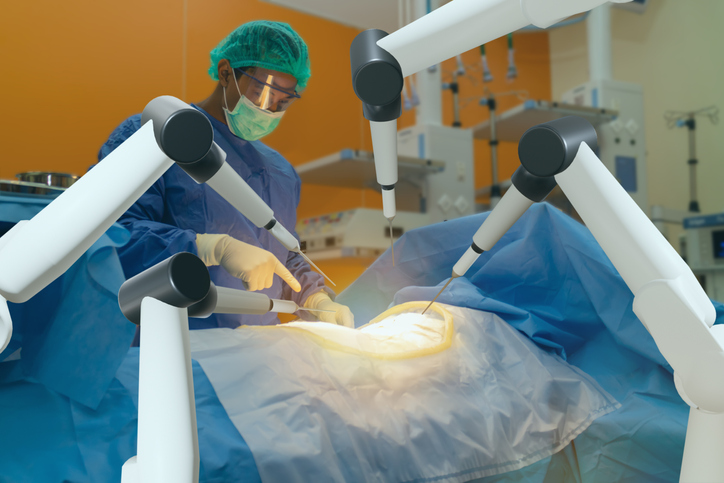 Smaller incisions
Less blood loss
Less pain
Shorter hospital stays
Faster recovery and return to daily activities
Reduced scar tissue
Less risk of infection or other complications
Meet Our Surgical Team
Commonly Treated Conditions
We understand gynecologic surgery is very personal. Our care team is here for you during every step. We work closely with you to ensure that you always feel supported, empowered with information and comfortable with your choice. Our gynecologic surgeons will choose minimally invasive gynecologic surgery whenever possible.
The following are conditions our gynecologic surgeons can treat with minimally invasive surgery.
Types of Gynecologic Minimally Invasive Surgery
Our team is specially trained to diagnose and treat your gynecologic condition. Our surgeons work closely with you to evaluate your symptoms and other factors needed to determine what type of procedure is best for you. The type of procedure that best suits your needs depends on the type of condition, your overall health, symptoms and other factors.
DelVal OBGYN surgeons are highly accomplished and can offer the following types of Gynecologic Minimally Invasive Surgeries
Resources
Want to learn more? Follow the links below for more information about women's gynecologic health, conditions, diagnosis and treatment options.