Minimally Invasive Surgery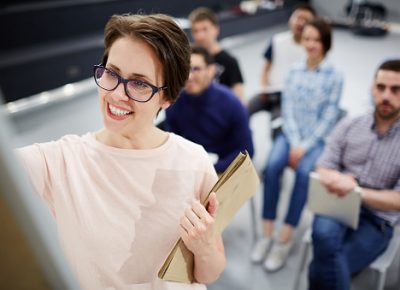 Most gynecological conditions can be treated medically. On occasion, however, gynecologic (gyn) surgery can diagnose and treat serious gyn problems and give women relief from symptoms so they can feel like themselves again. When you choose a Delaware Valley OB/GYN at our practice, you can trust that any gyn surgery you may need will be performed with the highest standards of care in mind. Whether you need an advanced diagnostic procedure, or a surgery performed at the hospital, you will benefit from advanced technologies, facilities and expertise, as well as the unwavering support of our entire team.
Our physicians have received advanced training in minimally invasive gyn surgery, and whenever possible, we perform surgeries laparoscopically or using robotic technology. These less invasive procedures can be performed with just a few tiny incisions, resulting in faster recovery time and less pain.
In order to understand the surgical procedures, the first thing to understand is the approach to surgery. Here some of the more common approaches to gyn surgery:
Hysteroscopy. Hysteroscopy refers to the insertion of a telescope like device through the cervix into the cavity of the uterus. This is an outpatient procedure that can be used to look at the uterine lining (also known as the endometrium) and treat abnormalities inside the cavity of the uterus such as submucous fibroids, polyp, scar tissue and retained pregnancy tissue.
Laparoscopy. Laparoscopy refers to the insertion of a telescope like device into the abdominal cavity which enables to surgeon to see the outside surface of pelvic organs such as the uterus, fallopian tubes and ovary. At the same time the abdominal cavity is filled with CO2 gas to create a space for the surgeon to observe and operate on these organs. Multiple incisions may be made in the abdominal wall to insert various instruments to treat diseased tissue or remove organs or tumors.
Da Vinci Surgery (Robotic Assisted Surgery). The Da Vinci surgical robot is a specially designed high-tech laparoscopy system that enables the surgeon to see tissues in high definition 3D and to be able to move surgical instruments in directions that might otherwise be impossible with standard laparoscopy. DaVinci surgery is often used in delicate surgery such as hysterectomy or myomectomy.
Laparotomy. Laparotomy refers to regular open surgery, often through an incision that resembles that used for cesarean section. Sometimes there is really no alternative to open surgery, such as in cases where there is a large amount of scar tissue or there is a concern over spreading a cancer.