Midwife in South Brunswick, NJ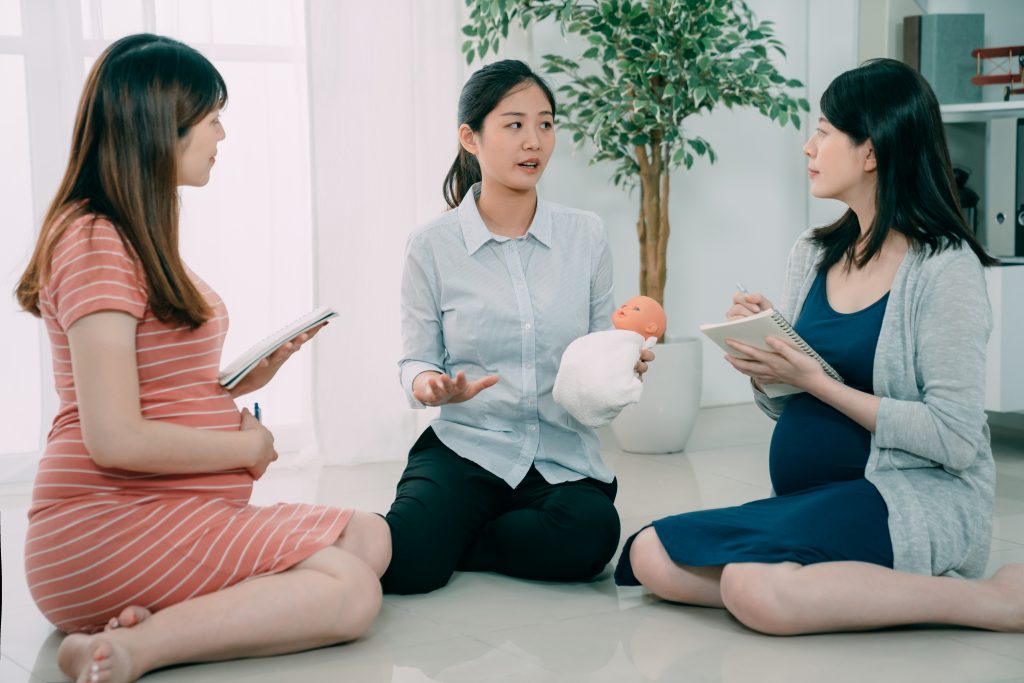 Your search to find a midwife in South Brunswick, NJ, should lead you to the specialists at Delaware Valley OB/GYN. From our Lawrenceville location, we serve women throughout the region with top quality care from experienced an certified midwife specialists.
A pregnancy term can be a unique experience, and a strong support system has shown to be beneficial to families. Our clinic is dedicated to keeping patients comfortable, relaxed, and enthusiastic during a profound time in their lives.
Our Midwifery Services focus on providing wellness through education, support, and reproductive counseling. Every term is different, and having an ally to provide what is needed will foster a better sense of confidence in the patient. We extend a holistic approach to maternity care services. This level of special care offers every woman the safest, most satisfying prenatal and birth experience possible.
The team at Delaware Valley OB/GYN will assist you with the highest level of professionalism and personal attention, so you may rest assured knowing that our staff will go the extra mile to meet all your medical needs. Our midwife program was developed to add a dimension of choices for our patients.
5 Reasons To Seek A Midwife in South Brunswick, NJ
Midwives Have a More Holistic Approach to Healthcare.
For those who are expecting, births overseen by CNMs usually have less intervention – such as continuous electronic fetal monitoring, epidurals, and episiotomies – often with better outcomes for women and their babies. 
Midwives Can Help with Family Planning.
A CNM can be a great resource before you have children by assisting with family planning. CNMs also provide contraceptive counseling and services, including prescriptions for oral contraceptive pills, IUD insertions and removals, insertion and removal of hormone-releasing birth control implants.
Certified-Midwives Are Qualified to Care for Women Long-term.
Many women opt for a midwife because they feel their midwife is someone who is willing to invest personal time and attention in their needs. The midwife does a complete physical exam including a vaginal exam, takes a PAP smear, breast exam and will discuss relevant health topics with you such as family care and nutrition. 
Certified Nurse-Midwives Are RNs, Have A Master's and/or Doctoral Degree in Nursing, and National Certification and Licensure in the State in Which They Work.
This preparation qualifies them to perform examinations, order lab tests, prescribe medications, etc. So, pregnant or not, they are a great resource for overall family care. If a pregnancy occurs, you can rest assured they are trained to assist you in having the most healthy and happy pregnancy and birth that is possible. And, CNMs have relationships with physicians in case there is a high-risk situation.
They Offer Access to Additional Holistic Resources.
Another great reason to seek midwifery services is the opportunity to tap into their network. CNMs are often a fixture in their community. They can offer great recommendations on other natural, holistic providers. They regularly work with massage therapists, acupuncturists, doulas and yoga therapists.
Our Midwife Certifications
The members of our Midwife Team are Certified Nurse Midwives (CNMs) – registered nurses with graduate education in midwifery. Our intention is to place the right people in the right places for the clients' benefit. They have all completed post-graduate education from a program accredited by the Accreditation Commission for Midwifery Education (ACME).
The midwives in South Brunswick focus on treating the "whole patient" and approach childbirth and well-woman care as a natural process. They also have passed the national certification exam of the American Midwifery Certification Board (AMCB).
Request Our Midwife Services Today.
We build long-lasting relationships with our patients, and we are proud to offer every patient a midwife in South Brunswick, NJ. Use our contact form here, and we'll get back to you as soon as we can.
Interested in finding out more about our services, including midwifery and gynecological services? Follow our Facebook page today!