Miranda Peurala, Certified Nurse Midwife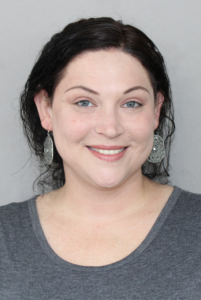 Miranda has been caring for women for more than 15 years. She has practiced as a high risk obstetrical nurse, home birth assistant and as an advocacy nurse and lactation consultant for military families. Her own birth experience drove her to seek change though evidenced based practice and the midwifery model of care. Miranda is focused on improving outcomes for pregnant and birthing people and advocates to bring awareness to the importance of recognizing and working to eliminate disparities where they exist.
Miranda is a full scope nurse midwife which means she is able to provide most of your gynecological care. She performs pap smears, orders mammogram imagining and can prescribe birth control including IUD insertion. She is also trained in treating menstrual and pelvic issues and vaginal infections including those that are sexually transmitted.
Miranda is passionate about providing excellent care to all of our patients. She received her Master of Science in Nursing (Midwifery), from Frontier Nursing University.