OBGYN in Cranbury New Jersey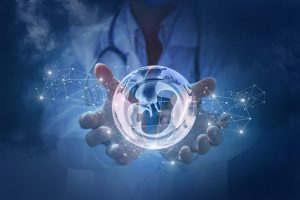 From our convenient location in Princeton, Delaware Valley OB/GYN & Princeton Midwifery is your local and compassionate destination for an OBGYN in Cranbury New Jersey. Our physicians and staff provide top notch women's health services for you, in a comfortable and relaxing environment.
Services of OBGYN in Cranbury New Jersey
Our quality health services for Cranbury residents include:
Obstetrics. For everything from preconception and prenatal care to managing high risk pregnancies, our skilled physicians are here to help you through the journey. We can assist you in creating your dream birth plan, and in giving your bundle of joy the best start in life, whether you are pregnant or planning to be. Our staff can deliver your baby in the Penn Medicine Princeton Health Center for Maternal and Newborn Care, where we offer epidural pain relief as needed and make every effort to avoid C-sections.
Gynecology. We understand that visiting the gynecologist is not something women look forward to, but it's also a critical part of your health. Delaware Valley OBGYN is here for your annual visits, Pap smear tests for early detection of cervical cancer, and assisting you with choosing the right birth control options. With teens especially in their first visit, we work to make the experience as comfortable as possible. In your advancing years, we can help treat menopause symptoms as well.
GYN Surgery. If you are in need of minor surgery, in most cases we can treat gynecological conditions through surgery that is minimally invasive. Our gynecologic surgeons are the area's leaders in minimally invasive surgeries.
Midwifery. Our practicing nurse midwives can assist you with everything related to maternity care. We take a holistic approach to provide you with a gratifying prenatal and birth experience, and we take the time to keep you informed regarding your pregnancy and delivery.
At Delaware Valley OBGYN, we accept most every major insurance including the NJ Healthcare Exchange (aka Obamacare). Our staff includes doctors fluent in Russian and Hindi.
Schedule your visit today for a full range of women's care services and let us be your answer for an OBGYN in Cranbury New Jersey. We go the extra mile to meet your women's health needs, in a caring and supportive environment.