OBGYN in New Hope Pennsylvania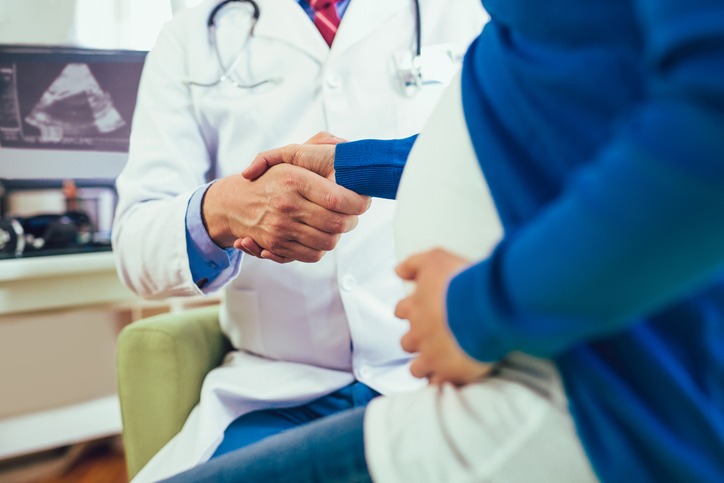 Delaware Valley OB/GYN & Princeton Midwifery is your convenient destination for a compassionate and professional OBGYN in New Hope Pennsylvania.
We are conveniently based a short distance away in Lawrenceville, NJ, and our team of physician specialists, nurse midwives and support staff are fully committed to the most advanced care possible, in relaxed and comfortable surroundings.
Our New Hope OBGYN Services
We serve New Hope women and assist them with OBGYN care in a variety of areas:
Obstetrics. Are you currently expecting or planning to be? Our professional specialists can help guide you through this exciting journey, deliver your baby and assist you in the early days of motherhood. Our physicians deliver babies in the beautiful surroundings of the Penn Medicine Princeton Health Center for Maternal and Newborn Care. We help you with pre-pregnancy planning, prenatal care to identify potential problems, and managing your high-risk pregnancy.
Gynecology. Our Lawrenceville location provides a full range of women's health services to address your well-being and help you feel your best. We can treat most issues here on site, but should you require surgical treatment, our surgeons are well experienced in minimally invasive techniques. Our staff is also well experienced in handling services for teens and young women making their first visit to the gynecologist.
Midwifery. Our nurse midwives can provide you with a holistic, mind-and-body approach to obstetric and gynecological care, and we can design an individualize plan for you and your health. We focus on wellness through continued education, consistent support and reproductive counseling. In 2018, Delaware Valley OBGYN partnered with Lifeline Medical Associates, increasing resources for our staff and patients.
At Delaware Valley OB/GYN & Princeton Midwifery, we believe your insurance coverage should not be a barrier to your receiving effective patient care. We accept most all major insurances, including the NJ Healthcare Exchange (aka Obamacare). We are also participants in Lifeline Medical Associates, a group of New Jersey physicians and sub-specialists who are dedicated to providing high quality and cost-effective care.
Contact us today for an appointment and find out why we're the compassionate and preferred choice for an OBGYN in New Hope Pennsylvania. We go the distance for your health and well-being, and we're here to help provide for your health needs.