OBGYN in Princeton Junction New Jersey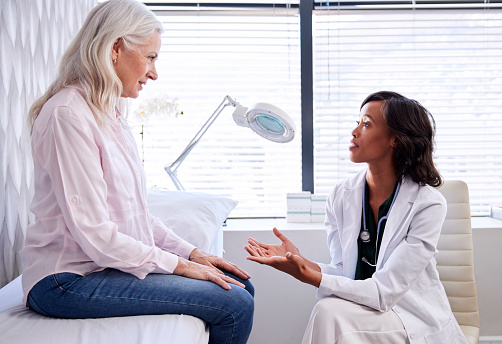 Delaware Valley OB/GYN & Princeton Midwifery has practiced an unmatched dedication to Jersey residents in need of an OBGYN in Princeton Junction New Jersey. The specialists at Delaware Valley OB/GYN & Princeton Midwifery are an amazing team of women's healthcare professionals, with the goal of fostering a warm and comfortable setting for patients.Our facility is conveniently located near you in Princeton.

Due to the very nature of such a unique type of care, our staff has a warm and compassionate approach to our patients, from their reproductive years through the menopausal years. With so many technological advances to give the most accurate readings and measurements, Delaware Valley OB/GYN & Princeton Midwifery uses the most up to date equipment and tools. More importantly, the reality is that patients want to know they can rely on consistent care and empathy for such sensitive procedures. That's why maintaining a positive, healthy, and dependable care is a top priority for us.
Our princeton junction New Jersey OBGYN Services
The services at Delaware Valley OB/GYN span the spectrum of care our patients need from obstetrics, gynecology, and minimally invasive surgery. Our obstetrics services include pre-conceptual care, prenatal care, high risk pregnancy care, and postpartum care. Our gynecology services include annual and Pap exams, contraception, and first visits for teens.
We also offer midwifery services for local residents, including assisting in pregnancy preparation, the journey itself, healthy delivery, and early motherhood.
For those who are finding difficulty with fertility, Delaware Valley is the only practice OBGYN in the Princeton Junction area with an on-site specialist in Reproductive Endocrinology and Infertility. Different women make different patients, and Delaware Valley OB/GYN knows this. From obstetrics, gynecology, midwives, and minimal invasive surgery. Delaware Valley OB/GYN is very much aware of the value for a holistic mind body approach, which is why the team has midwives to instill empowerment through individual care.
While most gynecologic issues can be treated in the office directly, conditions more severe can and must be treated through surgical treatment.  In the event for such a need, our surgeons are amongst the most experienced in the area for minimally invasive techniques, including Da Vinci robot surgery.
If you are a woman of any age residing in the Princeton Junction area and are seeking a compassionate and high quality OBGYN office, reach out to Delaware Valley OBGYN today or click here to schedule your initial appointment. We're looking forward to meeting you and providing you with the best in women's health services.