Our Staff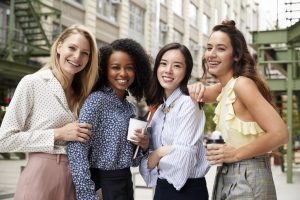 Our team of professionals are dedicated to bringing you the best and most comfortable care. We are 100 percent devoted to you. Whether you're young in age or young at heart, we promise to use our experience and skill to ensure you the best possible experience.
---
Here are key members of the Delaware Valley OB/GYN Support Team:
LAUREN BOCK, OFFICE MANAGER
Lauren manages day-to-day operations and helps to ensure the office runs smoothly. If you are a patient and there is anything we can do to improve you experience, Lauren wants to know. Please call her at her direct phone number is 609-896-0777 ext. 215.
---
TRACEY HUTH, MEDICAL ASSISTANT SUPERVISOR
Tracey Huth supervises the medical assistants who support the doctors and midwives during office hours. She works in the Lawrenceville office. Her phone number is 609-896-0777 extension, 285.
GINA MONTERVINO, FRONT DESK SUPERVISOR
Gina manages check-in, check-out, scheduling and the phones. Her team wants you to have a seamless experience. Gina can be reached at 609-896-0777 ext. 202.
JOYCE RHODES, LPN, TRIAGE NURSE
Joyce is a triage nurse in the Lawrenceville office. She helps with medical questions from our patients. She can be reached at 609-896-0777 ext. 271.
---
CLAIRE FAZIO, RN, TRIAGE NURSE
As a triage nurse, Claire manages your patient phone calls, answering questions both urgent and routine. You can reach her at 609-896-0777 ext. 250.
---
EVELYN JONES, PATIENT CARE COORDINATOR
Evelyn coordinates surgical procedures and specialist consultations for Lawrenceville patients. You can contact her at 609-896-0777 ext. 218.
---
VICTOR JARAMILLO, ANDROLOGIST
Victor provides on-site laboratory testing including semen analysis and sperm preparation and freezing. Appointments can be made through our Fertility Program by calling: 609-896-4984 ext.204.