Ursula Miguel, Certified Nurse Midwife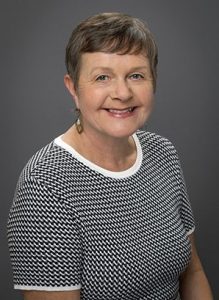 Ursula has been in the maternity and women's health for nearly two decades as a nurse, childbirth and parenting educator, lactation counselor and a midwife. She remains dedicated to training the next generation of women's health professionals by precepting students from the University of Pennsylvania and other institutions.
Ursula obtained her nursing degree from the College of New Jersey, and her masters and certification as a nurse midwife from SUNY at Brooklyn. She has worked in hospitals, a free-standing childbirth center and home birth settings.
Since joining our group, and becoming the leader of our midwives, Ursula has been a tireless advocate for midwifery and a patient-centered, family-centered model of care. Her special interests include non-pharmacological pain relief for labor, hydrotherapy, comfort measures for posterior labor, optimal fetal positioning, and VBAC /TOLAC.
Ursula has 3 grown children, and enjoys being outdoors and gardening.
Undergraduate education: The College of New Jersey, BSN
Graduate School: SUNY Brooklyn
Certifications: Advanced Certificate in Nurse-Midwifery -SUNY Brooklyn; Lamaze Certified Childbirth Educator
Honors and awards: Academic and Clinical Excellence in Nurse-Midwifery Advanced Certificate Program – SUNY Brooklyn
Academic affiliations: Preceptor for students from the University of Pennsylvania and Philadelphia University
Languages: German (fluent)