Mercer County OBGYN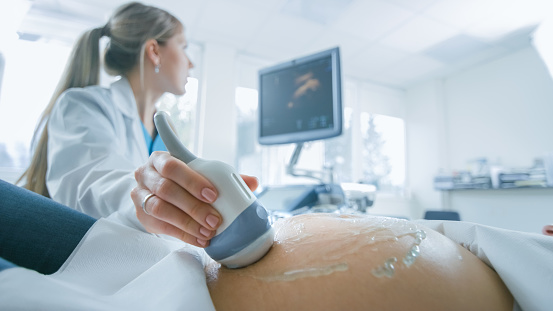 Delaware Valley OBGYN and Infertility Group is your dedicated choice for a Mercer County OBGYN. We are a team of physician specialists, nurse midwives, and support staff committed to excellence in treating women and providing them the most advanced care possible in a relaxed environment. 
We understand the anxiety and trepidation in visiting your OBGYN, especially if it's the first time. We make sure to do everything we can to make your visit as comfortable as possible, and to look after all of your health needs. We offer compassionate care and always have the utmost respect for your privacy and discussing your health.
OBGYN Services for Mercer County Residents
From our convenient locations in Lawrenceville and Princeton, our professionals provide compassionate care for Mercer County residents, in a wide variety of areas including:
Obstetrics. If you are pregnant or planning to be, our professionals can guide you through the journey of pregnancy, deliver your baby, and help you care for you in the early stages of motherhood. We can assist you with pre-pregnancy planning for a healthy baby and pregnancy, prenatal care to detect any problems, managing high-risk pregnancies, and helping you with postpartum care.
Infertility. When you are struggling with infertility, it's important to work with a provider that you can trust and offers state of the art technology with less invasive options. Delaware Valley OBGYN is the only practice in the Princeton area with an on-site specialist in Reproductive Endocrinology and Infertility. We encourage women dealing with infertility to make an appointment with our specialist and begin tests to help find and correct the problem.
Gynecology. We offer a full range of women's gynecological services to help address your health and well-being, and help you feel and be your best. In most cases, gynecologic problems are easily treated on-site, but some conditions may require advanced surgical treatment. Our surgeons are among the most experienced in minimally invasive surgery and techniques.
GYN Surgery. We provide advanced, minimally invasive surgical techniques to most gynecological problems. Our surgeries can often be performed in a day and on an outpatient basis, or may require a one or two night hospital stay. We use advanced technology including Da Vinci robotic systems to make your surgery as safe and effective as possible.
Midwifery. For a holistic, mind-body approach to obstetric and gynecologic care, our midwives can provide you with an individualized program for your health. Our certified nurse midwife program focuses on providing wellness through advanced education, support, and reproductive counseling. At birth, midwifery services can result in lowered chance of Cesarean delivery, lower pre-term birth rates, lower rates of epidural usage and other health benefits.

Delaware Valley OBGYN participates in most major insurance plans, including the NJ Healthcare Exchange (aka Obamacare). Whenever possible, we work with your provider to keep your out of pocket costs low.

Call us today or use this online form to request an appointment, and find out what makes us a compassionate and advanced choice as your Mercer County OBGYN. We will go the extra mile to meet your medical needs. Be sure to follow us on Facebook as well!
Save yourself time by filling out forms in advance…click here to fill out a Patient History Form, an Assignment of Benefits form and more.