OBGYN in Lawrenceville New Jersey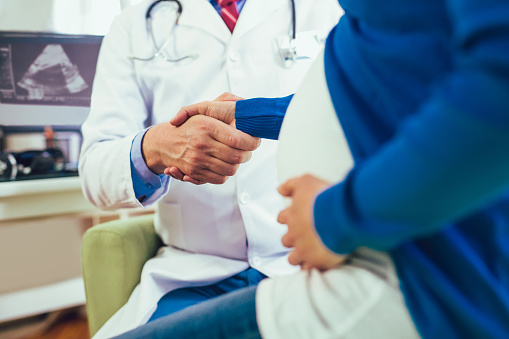 Delaware Valley OB/GYN & Princeton Midwifery is your professional and dedicated OBGYN in Lawrenceville New Jersey. We are an experienced team of physician specialists, nurse midwives and support staff that is fully dedicated to providing you the most advanced care in a relaxed and comfortable environment.
OUR Lawrenceville OBGYN Services
From our office right here in Lawrenceville, we provide a variety of women's health services, including:
Obstetrics. If you are currently pregnant or planning to be, our professional specialists can help guide you through this exciting journey. We can help you with your pre-pregnancy planning for a healthy pregnancy and baby, provide pre-natal care to detect potential problems, deliver your baby, and help you move forward in the early stages of motherhood.
Gynecology. In our Lawrenceville facility, we provide a full range of expert gynecological services that help you feel and be your best. We can treat most gynecological problems here on site, but if you have a condition that requires surgical treatment, we employ experienced surgeons who are experts in the latest techniques.
GYN Surgery. We specialize in minimally invasive surgeries to treat gynecological conditions, including using the latest technology, such as Da Vinci robotic surgical systems. Our surgeries can often be completed in one day, or require a one or two night hospital stay and are safer, with smaller incisions whenever possible.
Midwifery. Our nurse midwives can work with you to create an individualized program for your total health, using a holistic, mind-and-body approach. We focus on your wellness through education, emotional support, and reproductive counseling. Our midwifery services can result in lower rates of epidural use, less chance of Cesarean delivery, and lower preterm birth rates.
At Delaware Valley OB/GYN & Princeton Midwifery, we believe insurance coverage shouldn't be an obstacle to your receiving the best possible care. We accept most all major insurances, including the NJ Healthcare Exchange (aka Obamacare). We are also participants in Lifeline Medical Associates, a group of physicians and specialists dedicated to high quality and cost-effective care for women in private practice settings.
Find out more about what makes us the compassionate and professional choice for an OBGYN in Lawrenceville New Jersey. Call us today or request an appointment online. We go the distance for your health and well-being.