Monthly Archives:
March 2020
---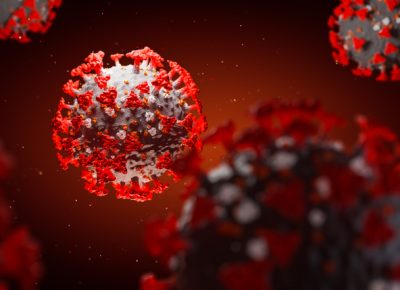 Are you pregnant and concerned about the COVID-19 outbreak? The global pandemic of COVID-19, also known as the Corona or Wuhan virus, is center stage in the news and a major concern for most of us. If you are pregnant or trying to get pregnant, you are likely to have even more questions. Here are the answers to some of them.
Here is what we know as of 3/15/20 about the virus and fertility and pregnancy related issues.
Please note that the situation is fluid, and as we learn more about the disease these "facts" could change.
WHAT IS COVID-19?
It is a new variant of a virus that has been around for many years. It belongs to a group of viruses called coronaviruses because of their shape. This particular strain was first discovered, and likely to have been transmitted from animals to humans in the city of Wuhan, China.
WHY IS THERE A CONCERN OF ABOUT THIS PARTICULAR CORONAVIRUS?
COVID-19 like similar viruses is very contagious, much like the common cold or the flu, and unlike viruses such as HIV that are relatively difficult to spread. Based on the experience so far in Italy and China, the virus is also is likely to have a higher mortality rate than regular influenza. It is also a new virus, so none of us have immunity to it yet, and vaccines take time to develop. This is a bad combination. Still, since testing is not widespread and we don't know how many people have it and are not sick, it is difficult to know for sure if it is really more dangerous than the common flu.
I AM PREGNANT. SHOULD I BE CONCERNED ABOUT MY OWN HEALTH?
Because of changes in the immune system during pregnancy, pregnant women are considered at higher risk for some infections. There is no evidence at this time that COVID-19 is more of a threat to pregnant women that to others.
WILL THE CORONA VIRUS AFFECT MY UNBORN BABY?
As of now, there have been no reports of transmission from mother to baby in utero. However, we do know that high maternal fevers are not good for your baby. If you have or think you have a corona virus, as your doctor would advise you for the the flu, it is important to keep your fever down with Tylenol and keep well hydrated. In the Zika virus epidemic a few years ago, birth defects were the major concern but so far there is no sign of this.
CAN I BREASTFEED IF I MIGHT HAVE CORONA VIRUS?
There have been no reports of the virus being transmitted by breast milk. However, nursing involves intimate physical contact between mother and child, and could potentially transmit the virus through skin contact and air droplets.
WHEN SHOULD I GO TO THE DOCTOR OR EMERGENCY ROOM?
The corona virus is highly contagious, and while it may not be a major threat to your own health, it can be deadly to the elderly and those with serious illnesses. You only want to go the emergency room if you are seriously ill with shortness of breath and/or high fevers. Otherwise, they will likely send you home and tell you to rest, drink plenty of fluids and take medications for the symptoms. Antiviral medications are considered experimental and generally reserved for critically ill patients.
I AM CONCERNED I MAY HAVE THE CORONA VIRUS WHAT SHOULD I DO?
Stay home and avoid contact with others. The more you are in contact with others, the more likely you are to spread the epidemic. You should plan on being at home for 2 weeks.
Take your temperatures. If you are running high fevers, 101 or higher, or have breathing issues, call your doctor and they will decide if you need to go to the hospital.
I AM SEEING THE DOCTORS AND MIDWIVES AND DELAWARE VALLEY. WILL THERE BE ANY ISSUES WITH MY APPOINTMENT?
We have not cancelled any appointments at this time but the situation is fluid and could change
You will be screened when you present to our waiting room and will not be allowed in if you are considered too high risk for Coronavirus infection in order to protect our other patients and staff. If you are running a fever and have a cough, please do not come to our office.
We are still available to you by phone. Please call us at 609-896-0777 and we can decide where and when it is best to see you.
Please do not bring your family with you to your visit until the crisis has ended. Except in very unusual circumstances, your spouse/partner will not be allowed in.
WILL THE CORONA VIRUS AFFECT MY FERTILITY?
At this time, there is no evidence that COVID-19 will affect your ability to have children. For men, high fevers have been associated with lower sperm counts, so it is important to keep the fever down with Tylenol or ibuprofen.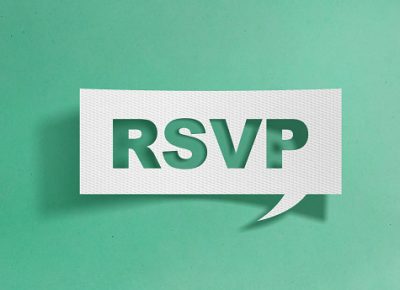 EVENT IS POSTPONED UNTIL FURTHER NOTICE DUE TO COVID-19
Join us for an informal education session about third trimester changes, labor, delivery, and the newborn period! Bring all of your questions about what will happen after you've reached 37 weeks.
You will be joined by one or more of our providers, as well as other expecting families.
The session will begin at:
6:00pm Tuesday, March 24th
Light refreshments will be served.
---
Complete the Form Below to RSVP for this Event