Central New Jersey Fertility Specialists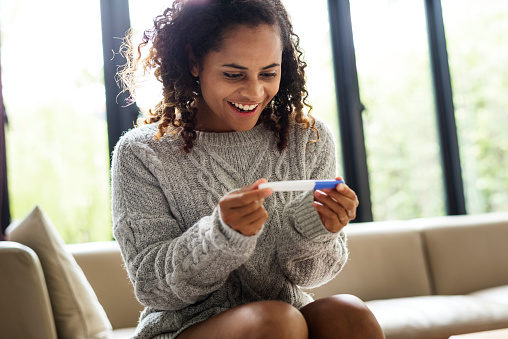 Delaware Valley OB/GYN and Infertility Group is your compassionate destination for Central New Jersey fertility specialists. From our two locations in Lawrenceville and Princeton, we offer advanced technology, expertise and proficiency through many years of successful experience. We can help you whether you suffer from male or female infertility, or recurrent miscarriages.
If you've been trying unsuccessfully to conceive, we know how emotional and draining the experience is. You simply want to have or expand your family, and for whatever reasons, it just hasn't been possible. We know it's heartbreaking and difficult, and our physicians and staff are here to help.
About Our Central NJ Fertility Specialists
We are the only practice in the Princeton/Central New Jersey with a specialist on staff that is dedicated to fertility solutions. Dr. Seth Derman, MD, FACOG, has been helping couples grow their families for over two decades, and led the team to establish the only IVF laboratory in Mercer County. Dr. Derman is also the only reproductive specialist with admission privileges at the University Medical Center in Princeton.
Dr. Derman and our staff offer a full range of male and female infertility testing and pinpointing an accurate diagnosis of your problem. We will evaluate you both starting in your first visit, while stressing support for one another and setting objectives. We also offer care for women suffering from hormonal disorders, such as polycystic ovarian syndrome, congenital abnormalities, endometriosis and other health troubles.
We understand that every patient requires individualized diagnosis and treatment, and we offer a full range of fertility services, including surgical and medical treatment options. We don't push our patients to IVF right away. Our treatments include IUI, PGD, ovulation induction, donor egg and sperm, and surgical treatments laparoscopic and hysteroscopic surgery. In addition to these options, we provide best-in-class IVF services if needed.
Delaware Valley OBGYN and Infertility Group is in network for most insurance plans, and we provide access to financing programs if you have a need. If you are struggling with the pain of infertility and seeking compassionate and experienced Central New Jersey fertility specialists, call us today or use this online form to request an appointment. We will do our best to help you grow your family.
Serving: Mercer County, Burlington County, Bucks County