Now scheduling annual exams again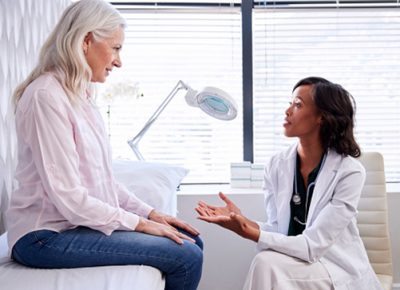 Is it time to schedule my annual gynecologic exam?
If you had your annual check up scheduled with us in the last few months, your visit was almost certainly cancelled, and if you called us to set up an exam, we were unable to schedule the appointment. It was important at the time to limit non-urgent appointments to flatten the curve and to keep our patients and staff safe. However, there is more to good health than just avoiding the coronavirus. Your reproductive and general health is still important, and the annual visit to the gynecologist is part of this. Reproductive healthcare is actually considered an essential service by the authorities in ours and nearby states. Our local hospitals are also now beginning to schedule elective surgeries again.
What do I need to do if I want schedule an annual exam?
We have trying to reach patients whose appointments have been cancelled due to COVID-19 to reschedule, but given the large number of cancellations, it is taking some time. Feel free to call us at 609-896-0777 or use our online form to request an appointment.
Is it safe to come to the office?
The pandemic is easing up but it is not gone. The number of new cases is dropping, but nobody can tell you that you are completely safe from the virus, even at home. Delaware Valley OBGYN's Lawrenceville office has remained at least partially open so we could be there to serve our pregnant patients. Because of this, we have the experience to know how to keep the office as safe as possible. Our deep cleaning procedures and social distancing procedures have been in place since the early days of the pandemic.
Should I come in if I am high risk?
No. If you are at high risk for getting  a serious coronavirus  infection (over 65 or with serious medical problems), you should stay home and avoid leaving your home unless it is absolutely essential. We want you to be safe and would love to see you in a few months when the risks of leaving home go down.