What You Need to Know About the COVID-19 Pandemic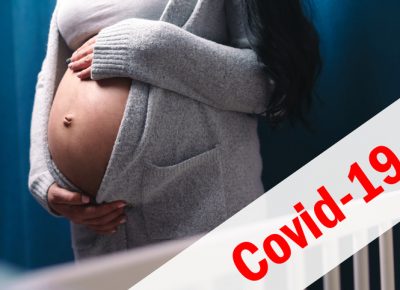 As you almost certainly are aware, the coronavirus has reached us here in central New Jersey. New infections are on the rise and we expect our local hospitals in the Princeton area to soon become filled to capacity or beyond. The most important thing you can is to stay home, follow social distancing guidelines, wash your hands frequently and avoid touching your face. You should assume that you and those around you may already be infectious.
What has changed at the office?
Our top priority is your safety and the safety of our staff members. Please do not show up at our office if you have symptoms of COVID-19 such as fevers or a cough, or have been exposed to others known to have the coronavirus. You will be screened at the front door when you show up and will turned away if you have signs or symptoms of this infection. Neither your spouse nor anyone else may join you at your visit. You can always reach our doctors and midwives by phone and the web portal (for non-urgent questions only).
Our professional societies and recent government orders have required us to cancel all non-urgent office visits and procedures. That means we have cancelled all non-emergency gynecologic visits and all fertility procedures. This will continue until the ban is lifted.
We will continue to see obstetrical patients on a limited basis with appointments spread out to ensure proper social distancing.
What about Telemedicine?
In order to continue providing care for our patients and limiting everyone's exposure to COVID-19, we will begin to offer remote video "virtual visits." We are finalizing the arrangements and hope to be live within the next days. We will offer pregnancy visits and gynecologic visits with our OBGYNs, as well as
fertility consults with Dr. Derman
.
What can I expect at the hospital?
The hospitals are the epicenters of the coronavirus crisis, and you can expect extreme precautions when you show up. You may bring one person with you and they cannot leave and return. If they have signs or symptoms of the infection, they will be turned away. Women who are not registered to deliver with us or another PMPH group or clinic will not be allowed to bring a support person.  Your doctor, midwife and nurses will be wearing extensive personal protective equipment. Although this may not be how you envisioned the birth of your child, this is absolutely necessary for your (and your baby's) health and safety, and for those caring for you.
If I get coronavirus, is it a real danger to me or my baby?
This is a serious infection, and although pregnant women are considered a high risk group, it is not 100% clear that pregnant women are at particularly high risk. It is also very unusual for newborns to become sick even they are infected. Right now, we are not particularly concerned for pregnant women, but this is a new disease, and that could change.
Will you test me for coronavirus?
No. This is not normally within the parameters of an OBGYN practice.If you have symptoms of COVID-19 and your think you are a candidate for testing, you should reach out to your primary care doctor or call the emergency room to determine if testing or a trip to the emergency room is appropriate. If you are short of breath, you should go directly to the emergency room.