Nikki Christopher, Certified Nurse Midwife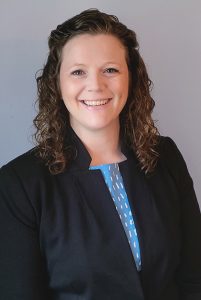 Nikki (she/her) joined Delaware Valley Ob-Gyn in June of 2021. Nikki earned her Master of Science in Nurse Midwifery from Frontier Nursing University in 2020. Prior to fulfilling her dream of midwifery and joining Delaware Valley Ob-Gyn, Nikki worked as a nurse for many years in Upstate New York where she lived with her husband and three small children. Nikki is also a certified lactation consultant. She is passionate about providing educated, informed, and respectful care across the reproductive lifespan. Nikki appreciates the collaborative model that Delaware Valley Ob-Gyn provides for their patients, allowing high and low low-riskiness access to midwifery care.
When not at work, Nikki loves to be with her three small children and husband, spend time with extended family, finding new bakeries, traveling, and is always on the hunt for the best macarons!